Phase III of GEWEP "Gender and Women's Empowerment" constitutes a consolidation and intensification of the main achievements of phases I and II. Its ambition is to ensure sustainability and reinforce the impact acquired during the previous phases while offering the opportunity to meet new challenges.
The "Gender and Women's Empowerment in Mali" project is based on the fact that Mali has ratified almost all regional and international conventions on women's rights and adopted national laws, policies and programs relating to gender equality. .
The project is implemented with the financial support of Care Mali by a consortium of six national NGOs: CAID and ARDIL in Timbuktu, YA-G-TU in Mopti, AMAPROS, ASSAFE in Ségou, CAEB and GCOZA in Bougouni.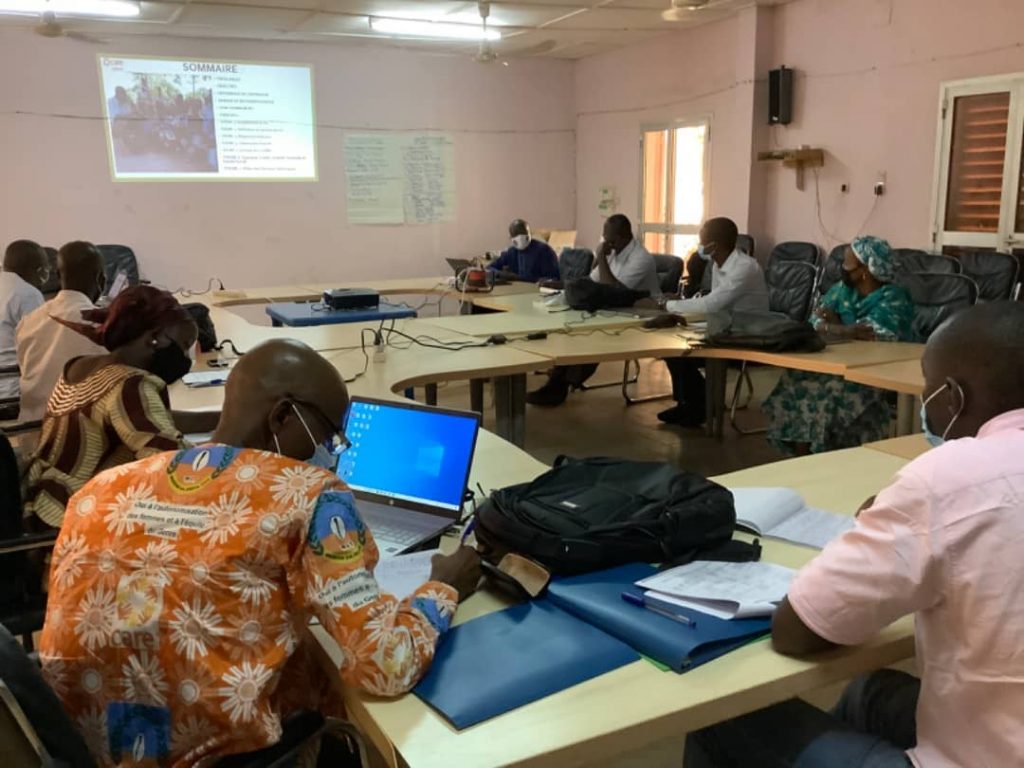 This image represents the holding of the training and orientation workshop of the GEWEP III team in Bougouni.